Book the best trips, shared by travelers.
Looking for the perfect trip but tired of planning and crawling the internet for a travel plan or itinerary? Book complete trips on Trollie, shared by experienced travelers, people you know or anybody from the other side of the world.
This is Trollie. Our community is building the world's largest travel agency.
How it works
Travelers
Experienced travelers share their itineraries by publishing it on Trollie.
Make money
Each booking on one of your trips results in a $5 payout by Trollie, straight to you!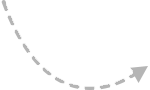 Trip bookers
Search Trollie for awesome, shared and ready-to-book trips.
Add a unique twist and book your hotels and transfers at Trollie's AAA-partners.