Step into the future, Silicon Valley
United States
Silicon Valley is a popular area in California, but not many people take a visit there. Discover the world famous (mostly) software companies and start-ups and finish your trip in Las Vegas: entertainment city of the world.
Step into the future, Silicon Valley is a roadtrip, taking you from San Francisco to Las Vegas. Key highlights of this trip are the city of San Francisco, driving through Silicon Valley and visit Palo Alto (Stanford University), Cupertino (Apple) and Mountain View (Google Plex) and other tech giants. Drive to Death Valley NP and sleep in Stovepipe Wells. From Stovepipe Wells you will drive all the way to the Hoover Dam after which you will visit Las Vegas before flying back home.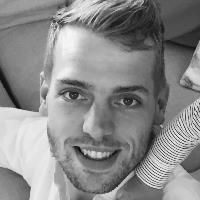 Arne van Noorloos
From Netherlands
35 years old
See all trips by Arne van Noorloos
Add to my bookings
Customize and book (from $896)
Trip from day to day
Airplane Home - San Francisco

San Francisco

While staying in San Francisco, you have all the time to cross Silicon Valley and enjoy the beauty of the 'City by the bay'. Go see the Golden Gate Bridge, Alcatraz and landmark places like Lombard Street, before visiting places like Palo Alto (Stanford University), Mountain View (Google) and Cupertino (Apple). Oh, if you like a plan for your evening... Check whether the Golden State Warrios are playing in Oakland during your stay, definitely worth visiting!

Must-see excursions

Powered by

Asian Art Museum
Market Street
New Conservatory Theatre Center
San Francisco City Hall
Silver Lion Service - Private Tours

Car San Francisco - Stovepipe Wells, CA

Day 4

Stovepipe Wells, CA

Stovepipe Wells, CA

Stovepipe Wells is almost the only town in Death Valley and yes, you will experience that you're in the middle of the desert. Slow internet, sandy views...

Must-see excursions

Powered by

Aguereberry Point
Artist's Drive
Father Crowley Vista Point
Harmony Borax Works
Mesquite Flat Sand Dunes

Car Stovepipe Wells, CA - Las Vegas

Las Vegas

Business or pleasure? Please, definitely! Take your time in Vegas to spin the roulette wheel or visit a show you like. You should check out shows and showtimes a while before you leave, cause these shows can be sold out.

Must-see excursions

Powered by

Divine Madness Fantasy Wedding Chapel
Fremont Street Experience
Lucky Little Chapel Downtown
Stars of the Strip
Vegas Wedding Chapel

Airplane Las Vegas - Home