Machiel
46 years old from Netherlands
Hi fellow traveler! My name is Machiel, 39 years old from Tilburg, The Netherlands. I'd like to share some of my travels with you. I love independent, overland traveling and I am a sucker for photography and good food. My motto: "I haven't been everywhere, but it's on my list!"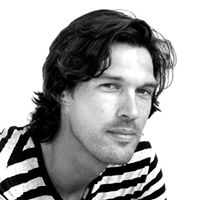 See trips and activity by Machiel
Published on April 20, 2016

Argentina, Chile

From $5,872

A stunning overland adventure that will take you from tropic waterfalls to glacial wonderlands and from the barrios of Buenos AIres to the vast pampa's of Patagonia.

See full trip

Published on February 22, 2016

Peru, Bolivia, Ecuador, Brazil

From $7,355

An epic overland trip from the Pacific to the Atlantic ocean. Discover ancient Inca temples, swim with sealions on idyllic beaches, cross the altiplano and the Andes to the world's largest jungle. Finally celebrate the end of your South American adventure in the City of God.

See full trip
Load more activity...
Loading more activity...