From Quito to Rio
Peru, Bolivia, Ecuador, Brazil
An epic overland trip from the Pacific to the Atlantic ocean. Discover ancient Inca temples, swim with sealions on idyllic beaches, cross the altiplano and the Andes to the world's largest jungle. Finally celebrate the end of your South American adventure in the City of God.
In the summer of 2012 I traveled for 4 months through an uqual amount of South American countries: Ecuador, Peru, Bolivia and Brazil. The first week was spent in the relaxed beach town of Montanita. Here I learned to surf and picked up my Spanish lessons. Some lingual fundamentals are essential IMHO on trips like these. My adventure kick started at the magnificant Galapagos Archipelago, expensive but absolutely one of the highlights of my travels. Other high points included: trekking in Huaraz, enjoying haute cuisine in Cuzco, mountainbike down-hill on the world's most dangerous road, driving the south west circuit with a 4x4 in Bolivia and renting an apartment on Copacabana beach in Rio de Janeiro.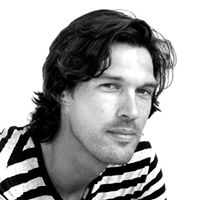 Machiel
From Netherlands
46 years old
See all trips by Machiel
Add to my bookings
Customize and book (from $7,355)
Trip from day to day
Airplane Home - Guayaquil

Guayaquil

Place to stay: Dreamkapture Hostel http://www.dreamkapture.com/ I also booked my Galapagos tour here

Must-see excursions

Powered by

Catedral Metropolitana de Guayaquil
Cerro Santa Ana
Las Penas
Malecon 2000
Parque Historico Guayaquil

Car Guayaquil - Montanita

Montanita

Place to stay: Hostal Kundalini http://www.hostalkundalini.com.ec/es/index.php Spanish school: MarAzul http://ecuador-spanishschool.com/

Car Montanita - Guayaquil

Guayaquil

On day 9, you'll arrive in Guayaquil from Montanita by car. You will stay in Guayaquil for 1 night. Must-see highlights in and around Guayaquil are Catedral Metropolitana de Guayaquil, Cerro Santa Ana, Las Penas, Malecon 2000, Parque Historico Guayaquil.

Must-see excursions

Powered by

Catedral Metropolitana de Guayaquil
Cerro Santa Ana
Las Penas
Malecon 2000
Parque Historico Guayaquil

Airplane Guayaquil - Galápagos Islands

Day 10 - 16

Galápagos Islands

Galápagos Islands

I booked a full week on the Guantanamera. Highly recommended: great food, excellent guide and a terrific itinerary. http://www.galapagos-cruises.ca/yate/Guantanamera.html

Airplane Galápagos Islands - Quito

Quito

On day 17, you'll arrive in Quito from Galápagos Islands by airplane. You will stay in Quito for 3 nights. Must-see highlights in and around Quito are Avenida Amazonas, Basilica, El Sagrario, Plaza de la Independencia (Plaza Grande), Quito Old Town.

Must-see excursions

Powered by

Avenida Amazonas
Basilica
El Sagrario
Plaza de la Independencia (Plaza Grande)
Quito Old Town

Car Quito - Otavalo

Otavalo

On day 20, you'll arrive in Otavalo from Quito by car. You will stay in Otavalo for 1 night. Must-see highlights in and around Otavalo are Estacion Tren de la Libertad - Ibarra, Guapulo Viewpoint, Mitad del Mundo, Quitsato, Wariman.

Must-see excursions

Powered by

Estacion Tren de la Libertad - Ibarra
Guapulo Viewpoint
Mitad del Mundo
Quitsato
Wariman

Car Otavalo - Cotopaxi

Cotopaxi

On day 21, you'll arrive in Cotopaxi from Otavalo by car. You will stay in Cotopaxi for 1 night. Must-see highlights in and around Cotopaxi are La Catedral.

Car Cotopaxi - Quilotoa Lake

Quilotoa Lake

On day 22, you'll arrive in Quilotoa Lake from Cotopaxi by car. You will stay in Quilotoa Lake for 1 night. Must-see highlights in and around Quilotoa Lake are La Catedral.

Car Quilotoa Lake - Banos

Banos

Place to stay: Hostal Plantas y Blanco, great rooftop terrace and excellent breakfast.

Must-see excursions

Powered by

Church of the Virgin of the Holy Water (Nuestra Senora del Agua Santa)
Iglesia de Balbanera

Car Banos - Alausi

Alausi

On day 26, you'll arrive in Alausi from Banos by car. You will stay in Alausi for 1 night. Must-see highlights in and around Alausi are Ingapirca Ruins.

Car Alausi - Cuenca

Cuenca

On day 27, you'll arrive in Cuenca from Alausi by car. You will stay in Cuenca for 3 nights. Must-see highlights in and around Cuenca are Ingapirca Ruins, Mirador de Turi, Museo Catedral Vieja, New Cathedral (Catedral de la Immaculada), Plaza Abdon Calderon.

Must-see excursions

Powered by

Ingapirca Ruins
Mirador de Turi
Museo Catedral Vieja
New Cathedral (Catedral de la Immaculada)
Plaza Abdon Calderon

Car Cuenca - Máncora District

Day 30 - 32

Máncora District

Máncora District

On day 30, you'll arrive in Máncora District from Cuenca by car. You will stay in Máncora District for 3 nights.

Car Máncora District - Huanchaco

Huanchaco

On day 33, you'll arrive in Huanchaco from Máncora District by car. You will stay in Huanchaco for 3 nights.

Car Huanchaco - Huaraz

Huaraz

On day 36, you'll arrive in Huaraz from Huanchaco by car. You will stay in Huaraz for 4 nights. Must-see highlights in and around Huaraz are Cementerio General Presbitero Villon, Iglesia La Soledad, Maruja Colonia Adventures E.I.R.L, Monumento Nacional Wilcahuain Ruin, Plaza de Armas.

Must-see excursions

Powered by

Cementerio General Presbitero Villon
Iglesia La Soledad
Maruja Colonia Adventures E.I.R.L
Monumento Nacional Wilcahuain Ruin
Plaza de Armas

Car Huaraz - Huacachina
Car Huacachina - Nazca

Nazca

On day 43, you'll arrive in Nazca from Huacachina by car. You will stay in Nazca for 3 nights.

Car Nazca - Pisac

Pisac

On day 46, you'll arrive in Pisac from Nazca by car. You will stay in Pisac for 2 nights. Must-see highlights in and around Pisac are Andean Hiking EIRL, Inti Raymi, La Ruta del Barroco Andino, Pisac Inca Ruins, Tambomachay.

Must-see excursions

Powered by

Andean Hiking EIRL
Inti Raymi
La Ruta del Barroco Andino
Pisac Inca Ruins
Tambomachay

Car Pisac - Ollantaytambo

Day 48 - 49

Ollantaytambo

Ollantaytambo

On day 48, you'll arrive in Ollantaytambo from Pisac by car. You will stay in Ollantaytambo for 2 nights.

Car Ollantaytambo - Macchupicchu

Macchupicchu

On day 50, you'll arrive in Macchupicchu from Ollantaytambo by car. You will stay in Macchupicchu for 1 night.

Car Macchupicchu - Cuzco

Cuzco

On day 51, you'll arrive in Cusco from Macchupicchu by car. You will stay in Cusco for 1 night.

Car Cusco - Madre de Dios

Day 52 - 54

Madre de Dios

Car Madre de Dios - Cusco

Cuzco

On day 55, you'll arrive in Cusco from Madre de Dios by car. You will stay in Cusco for 1 night.

Car Cusco - Arequipa

Arequipa

On day 56, you'll arrive in Arequipa from Cusco by car. You will stay in Arequipa for 1 night.

Car Arequipa - San Pedro

San Pedro

On day 57, you'll arrive in San Pedro from Arequipa by car. You will stay in San Pedro for 2 nights. Must-see highlights in and around San Pedro are Oasis Sangalle, Planetarium & Observatory Colca, San Miguel Viewpoint, Tapay Viewpoint.

Must-see excursions

Powered by

Oasis Sangalle
Planetarium & Observatory Colca
San Miguel Viewpoint
Tapay Viewpoint

Car San Pedro - Arequipa

Arequipa

On day 59, you'll arrive in Arequipa from San Pedro by car. You will stay in Arequipa for 2 nights.

Car Arequipa - Puno

Puno

On day 61, you'll arrive in Puno from Arequipa by car. You will stay in Puno for 3 nights.

Car Puno - Nuestra Señora de La Paz

Day 64 - 65

Nuestra Señora de La Paz

La Paz

On day 64, you'll arrive in Nuestra Señora de La Paz from Puno by car. You will stay in Nuestra Señora de La Paz for 2 nights. Must-see highlights in and around Nuestra Señora de La Paz are Calle Sagarnaga, Mercado de Las Brujas, Mi Teleferico, Palacio del Congreso Nacional, Presidential Palace.

Must-see excursions

Powered by

Calle Sagarnaga
Mercado de Las Brujas
Mi Teleferico
Palacio del Congreso Nacional
Presidential Palace

Car Nuestra Señora de La Paz - Coroico

Coroico

On day 66, you'll arrive in Coroico from Nuestra Señora de La Paz by car. You will stay in Coroico for 1 night.

Car Coroico - La Paz

Day 67

Nuestra Señora de La Paz

La Paz

On day 67, you'll arrive in Nuestra Señora de La Paz from Coroico by car. You will stay in Nuestra Señora de La Paz for 1 night.

Car La Paz - Oruro Department

Oruro Department

On day 68, you'll arrive in Oruro Department from Nuestra Señora de La Paz by car. You will stay in Oruro Department for 1 night.

Car Oruro Department - Tupiza
Car Tupiza - Sol de la Mañana

Day 72 - 75

Sol de la Mañana

Car Sol de la Mañana - Uyuni

Uyuni

On day 76, you'll arrive in Uyuni from Sol de la Mañana by car. You will stay in Uyuni for 2 nights.

Car Uyuni - Potosi

Potosi

On day 78, you'll arrive in Potosi from Uyuni by car. You will stay in Potosi for 3 nights.

Car Potosi - Sucre

Sucre

Place to stay: Casa Verder B&B www.casaverdesucre.com

Must-see excursions

Powered by

Catedral Metropolitana
Church of San Felipe Neri (Oratorio de San Felipe de Neri)
Metropolitan Cathedral of Sucre
Museum of the Cathedral - Museo de la Catedral
San Sebastian Church

Airplane Sucre - Samaipata

Samaipata

On day 84, you'll arrive in Samaipata from Sucre by airplane. You will stay in Samaipata for 3 nights. Must-see highlights in and around Samaipata are Samaipata/Santa Cruz Road.

Car Samaipata - Santa Cruz de la Sierra

Day 87 - 89

Santa Cruz de la Sierra

Santa Cruz de la Sierra

On day 87, you'll arrive in Santa Cruz de la Sierra from Samaipata by car. You will stay in Santa Cruz de la Sierra for 3 nights.

Train Santa Cruz de la Sierra - Corumbá

Corumbá

On day 91, you'll arrive in Corumbá from Santa Cruz de la Sierra by train. You will stay in Corumbá for 4 nights.

Car Corumbá - Bonito

Bonito

On day 95, you'll arrive in Bonito from Corumbá by car. You will stay in Bonito for 3 nights. Must-see highlights in and around Bonito are Estancia Mimosa Ecoturismo, Fazenda Ceita Core, Praca da Liberdade.

Car Bonito - Iguacu

Iguacu

On day 98, you'll arrive in Iguacu from Bonito by car. You will stay in Iguacu for 2 nights. Must-see highlights in and around Iguacu are Centro Historico de Curitiba, Estrada Da Graciosa, Igreja da Ordem, Praca Zumbi dos Palmares, Santuario Tabor Magnificat.

Must-see excursions

Powered by

Centro Historico de Curitiba
Estrada Da Graciosa
Igreja da Ordem
Praca Zumbi dos Palmares
Santuario Tabor Magnificat

Car Iguacu - São Paulo

São Paulo

On day 100, you'll arrive in São Paulo from Iguacu by car. You will stay in São Paulo for 1 night.

Car São Paulo - Ubatuba

Ubatuba

On day 101, you'll arrive in Ubatuba from São Paulo by car. You will stay in Ubatuba for 1 night.

Car Ubatuba - Paraty

Paraty

On day 102, you'll arrive in Paraty from Ubatuba by car. You will stay in Paraty for 2 nights. Must-see highlights in and around Paraty are Casa da Cultura de Paraty, Chapel of Saint Rita, First Church of Our Lady of the Remedies, Igreja Santa Rita dos Pardos Libertos, Paraty Historic Centre.

Must-see excursions

Powered by

Casa da Cultura de Paraty
Chapel of Saint Rita
First Church of Our Lady of the Remedies
Igreja Santa Rita dos Pardos Libertos
Paraty Historic Centre

Car Paraty - Ilha Grande

Day 104 - 107

Ilha Grande

Ilha Grande

On day 104, you'll arrive in Ilha Grande from Paraty by car. You will stay in Ilha Grande for 4 nights. Must-see highlights in and around Ilha Grande are Aqueduto da Ilha Grande, Morro do Moreno, Naval College, Nossa Senhora dos Remedios Church - Ribeira Church, Vila Historica de Mambucaba.

Must-see excursions

Powered by

Aqueduto da Ilha Grande
Morro do Moreno
Naval College
Nossa Senhora dos Remedios Church - Ribeira Church
Vila Historica de Mambucaba

Car Ilha Grande - Rio de Janeiro

Day 108 - 114

Rio de Janeiro

Rio de Janeiro

I stayed in an apartment near Copa Cabana. Great location, large apartment, completely furnished. Contact: bobby@blameitonrio4travel.com

Must-see excursions

Powered by

Academia Brasileira De Letras
Ilha Fiscal
Paco Imperial
Palacio Capanema
Rebocador Laurindo Pitta

Airplane Rio de Janeiro - Home