Travelling through the Balkan by train
Bosnia and Herzegovina, Croatia, Italy, Montenegro, Austria, Bulgaria, Hungary, Serbia, Slovenia, Turkey
Always been wondering what former Yugoslavia looks like? Train is the ultimate method to discover countries like Montenegro, Croatia, Hungary, Serbia and more. I used public transport only during this trip with an InterRail (or EUrail) ticket, ferries and some buses.
Using Interrail within Europe, places are closer by than you might think. I used the Interrail system to travel from Rome to Istanbul over land using the train as primary transport method. I cheated a bit using a ferry and some autobuses while travelling though. In the countries within former Yugoslavia there are still traces of the wars that were fought not that long ago. I've also crossed some magnificent places and cities with Sarajevo as my personal favorite. Well; continue reading before you decide it's actually worth the trip.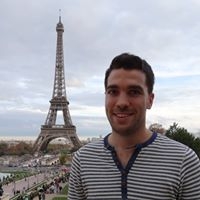 Remco
From Netherlands
34 years old
See all trips by Remco
Add to my bookings
Customize and book (from $714)
Trip from day to day
Airplane Home - Rome

Rome

It's time to start your trip. On day 1, you'll arrive in Rome from home by airplane. You will stay in Rome for 2 nights. Must-see highlights in and around Rome are Basilica di Santa Maria degli Angeli e dei Martiri, Basilica S.Maria degli Angeli e dei Martiri, Diocletian Bath and the Octagonal Hall, Piazza della Repubblica, Santa Maria della Vittoria.

Must-see excursions

Powered by

Basilica di Santa Maria degli Angeli e dei Martiri
Basilica S.Maria degli Angeli e dei Martiri
Diocletian Bath and the Octagonal Hall
Piazza della Repubblica
Santa Maria della Vittoria

Train Rome - Bari

Bari

I traveled by train to Bari to be able to hop on the ferry to Bar, Montenegro. Using the direct high speed train from Rome to Bari it takes a few hours to get to Bari. Bari itself is a small city with an old fortified city center. It's worth to do some quick sight seeing before leaving with the ferry to the other side of the Adriatic Sea. The harbor area is large and it takes some time to get from one side to the other. Take some time to get to the right check in counter and be sure to not miss the boat. The ferry itself is old. I did some research before though and booked a private cabin with own shower. It wasn't that bad but everything on the ship shouts out loudly: OLD.

Must-see excursions

Powered by

Lungomare e Murat a Bari
Palazzo dell'Acquedotto Pugliese
Piazza del Ferrarese
Piazza Mercantile
Teatro Margherita

Boat Bari - Bar

Bar

Visit Bar while traveling to Kotor. Must-see highlights in and around Bar are Buzuku Montenegro Olive Oil, Church of the Prophet Elijah, Crkva Svetog Tome, St. Nicholas' Church, Statue og Mother Theresa.

Must-see excursions

Powered by

Buzuku Montenegro Olive Oil
Church of the Prophet Elijah
Crkva Svetog Tome
St. Nicholas' Church
Statue og Mother Theresa

Bus Bar - Kotor

Kotor

On day 4, you'll arrive in Kotor from Bar by bus. You will stay in Kotor for 1 night. Must-see highlights in and around Kotor are Church of Our Lady of Snow, Kotor Old City, Miki Travel Kotor, Our Lady's Temple of Prcanj, Tre Sorelle Palace.

Must-see excursions

Powered by

Church of Our Lady of Snow
Kotor Old City
Miki Travel Kotor
Our Lady's Temple of Prcanj
Tre Sorelle Palace

Bus Kotor - Dubrovnik

Dubrovnik

On day 5, you'll arrive in Dubrovnik from Kotor by bus. You will stay in Dubrovnik for 1 night. Must-see highlights in and around Dubrovnik are Church of Our Lady of Mercy, Church of St George, Church of St Nicholas of the Shipyard, Parish Church of St Andrew, Parish Church of St Peter.

Must-see excursions

Powered by

Church of Our Lady of Mercy
Church of St George
Church of St Nicholas of the Shipyard
Parish Church of St Andrew
Parish Church of St Peter

Bus Dubrovnik - Mostar

Mostar

On day 6, you'll arrive in Mostar from Dubrovnik by bus. You will stay in Mostar for 1 night. Must-see highlights in and around Mostar are Basilica di Santa Maria degli Angeli e dei Martiri, Basilica S.Maria degli Angeli e dei Martiri, Diocletian Bath and the Octagonal Hall, Piazza della Repubblica, Santa Maria della Vittoria.

Must-see excursions

Powered by

Basilica di Santa Maria degli Angeli e dei Martiri
Basilica S.Maria degli Angeli e dei Martiri
Diocletian Bath and the Octagonal Hall
Piazza della Repubblica
Santa Maria della Vittoria

Train Mostar - Sarajevo

Sarajevo

On day 7, you'll arrive in Sarajevo from Mostar by train. You will stay in Sarajevo for 2 nights. Must-see highlights in and around Sarajevo are Avaz Twist Tower, Cathedral of Jesus' Heart (Sarajevo Cathedral), Ferhadija Pedestrian Street, Latin Bridge, Shatro.

Must-see excursions

Powered by

Avaz Twist Tower
Cathedral of Jesus' Heart (Sarajevo Cathedral)
Ferhadija Pedestrian Street
Latin Bridge
Shatro

Train Sarajevo - Zagreb

Zagreb

On day 9, you'll arrive in Zagreb from Sarajevo by train. You will stay in Zagreb for 2 nights. Must-see highlights in and around Zagreb are Cathedral of the Assumption, Lower Town, Main Square, St. Francis of Assisi Church, Tkalciceva.

Must-see excursions

Powered by

Cathedral of the Assumption
Lower Town
Main Square
St. Francis of Assisi Church
Tkalciceva

Train Zagreb - Ljubljana

Ljubljana

On day 11, you'll arrive in Ljubljana from Zagreb by train. You will stay in Ljubljana for 2 nights. Must-see highlights in and around Ljubljana are Dragon Bridge (Zmajski Most), Franciscan Church (Franciskanska Cerkev), Galerija Emporium, The Old Power Station, Triple Bridge (Tromostovje).

Must-see excursions

Powered by

Dragon Bridge (Zmajski Most)
Franciscan Church (Franciskanska Cerkev)
Galerija Emporium
The Old Power Station
Triple Bridge (Tromostovje)

Train Ljubljana - Wenen

Wenen

On day 13, you'll arrive in Wenen from Ljubljana by train. You will stay in Wenen for 2 nights. Must-see highlights in and around Wenen are Graben and Kohlmarkt, Maltese Church, Mozarthaus Vienna, St. Stephen's Cathedral, Stephansplatz.

Must-see excursions

Powered by

Graben and Kohlmarkt
Maltese Church
Mozarthaus Vienna
St. Stephen's Cathedral
Stephansplatz

Train Wenen - Budapest

Budapest

On day 15, you'll arrive in Budapest from Wenen by train. You will stay in Budapest for 2 nights. Must-see highlights in and around Budapest are Buda Castle, Budapest History Museum, Castle Hill, Clark Adam Square (Clark Adam ter), Varkert Bazar.

Must-see excursions

Powered by

Buda Castle
Budapest History Museum
Castle Hill
Clark Adam Square (Clark Adam ter)
Varkert Bazar

Train Budapest - Belgrade

Belgrado

On day 17, you'll arrive in Belgrade from Budapest by train. You will stay in Belgrade for 2 nights. Must-see highlights in and around Belgrade are Crkva Svetog Marka, Kosnica, Red Star Belgrade Stadium - Marakana, St. Sava Temple (Hram Svetog Save), The National Assembly.

Must-see excursions

Powered by

Crkva Svetog Marka
Kosnica
Red Star Belgrade Stadium - Marakana
St. Sava Temple (Hram Svetog Save)
The National Assembly

Train Belgrade - Sofia

Sofia

On day 19, you'll arrive in Sofia from Belgrade by train. You will stay in Sofia for 2 nights. Must-see highlights in and around Sofia are Banja Basi Mosque, Church of St. Petka, Saint Nikolas Russian Church (Tsurkva Sveta Nikolai), Sveta Petka Samardjiyska, The Rotunda of St George (Sveti Georgi).

Must-see excursions

Powered by

Banja Basi Mosque
Church of St. Petka
Saint Nikolas Russian Church (Tsurkva Sveta Nikolai)
Sveta Petka Samardjiyska
The Rotunda of St George (Sveti Georgi)

Bus Sofia - Istanbul

Istanbul

Welcome to Istanbul, your last destination of this trip. On day 21, you'll arrive in Istanbul from Sofia by bus. You will stay in Istanbul for 2 nights.

Airplane Istanbul - Home