Remco
34 years old from Netherlands
Find all trips shared by Remco, waiting to be booked by you. Do you like the trips shared by Remco? Why don't you follow Remco by using the 'Follow' button below? All activity by Remco will then be shown in your activity feed.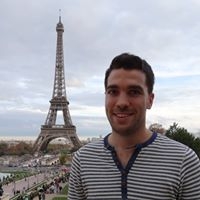 See trips and activity by Remco
Published on January 24, 2016

Bosnia and Herzegovina, Croatia, Italy, Montenegro, Austria, Bulgaria, Hungary, Serbia, Slovenia, Turkey

From $714

Always been wondering what former Yugoslavia looks like? Train is the ultimate method to discover countries like Montenegro, Croatia, Hungary, Serbia and more. I used public transport only during this trip with an InterRail (or EUrail) ticket, ferries and some buses.

See full trip

Published on January 23, 2016

A road trip from Malaga to Valencia along the coast of southeastern Spain hitting the most beautiful and vibrant cities and places along the route.

See full trip
Load more activity...
Loading more activity...