Mees Kikkert
from Netherlands
Find all trips shared by Mees Kikkert, waiting to be booked by you. Do you like the trips shared by Mees Kikkert? Why don't you follow Mees Kikkert by using the 'Follow' button below? All activity by Mees Kikkert will then be shown in your activity feed.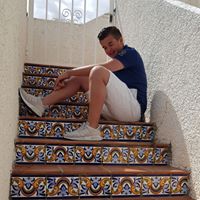 See trips and activity by Mees Kikkert
Published on December 3, 2019

Experience the beautiful and diverse culture of Indonesia! Go on a tea plantation tour in Bandung, see the Borobudur in Yogyakarta, visit the Monkey Forest in Ubud or tast the delicious streetfood. Everything is possible in Indonesia.

See full trip
Load more activity...
Loading more activity...